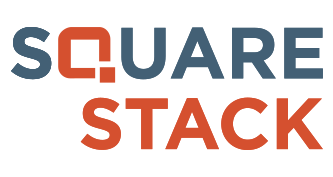 Why your SMB should experience the SquareStack Advantage!
When you join our small business owners community through your SquareStack membership, you'll save hundreds of hours each year through integrating all your apps in one centralized platform.  Take a look at some of the benefits!

Single Sign-On
Currently we have over 200 plugins of the most popular Business Apps. The feature allows you to gain access to your Business Apps with one user name and password, with the highest of security systems in place to safeguard your data. If we don't have one of your Apps activated, you can add the logo to your SquareStack Navigation Bar, submit a request for that particular App and we will put it in the queue to be activated.

Real-Time Dashboard and Enhanced Analytics Reports
We have activated numerous banks, credit cards and some of the most used Business Apps in Marketing, Social, HR, Finance, among other categories so that you can have real-time metrics — a Command Center — of real-time data from your enterprise tools. Every day, see if a check came in to the bank, how many new followers in social media, did your newsletter get good response or where your product is in the supply chain delivery process.

Delegation Rights for Team Member sharing
Up to 5 members read only access to your Apps. If you want to grant access to the Financial Apps to your accountant, or social media metrics to your freelance marketing contractor, we have created a secure environment for deferring read only rights to your team.

Our App MarketPlace: App Review Access
Included, get latest reviews from other sites and fellow members. SquareStack has aggregated reviews from our partnership with G2. Thousands of reviews in a multitude of categories, content and peer feedback on all the Apps that serve the SMB enterprise. You can submit your own reviews too.

Security: all inclusive. 
We are an Amazon Web Services company, whose security systems are the best in the business — even Fortune 500 companies look to AWS as their primary platform partner. We have built our own redundancies and double opt-in solutions. And we have partnered with Plaid, the leading app security platform, preferred by most every financial service company. You will see the "Secured by Plaid" badge.

Multiple Platform Access
Get your dashboard on Mobile, Tablet, laptop and desktop.

Business App Categories
25 covered and reviews available.

Enhanced technical support
Call or click the Chat function anytime.

Custom integrations or for Apps that you want listed: 
Ping us or click the link to request a new App for activation. We will let you know what we can do!
To sign up for your FREE 30 day trial, click the button below!